English summary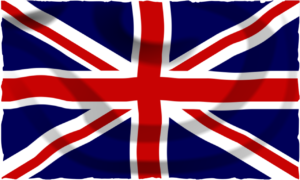 We are an educational and training company based in Prague. Our specialization is education of adults and seniors in various fields. We organize joint intergenerational workshops, memory training lessons, specialized lectures. We also organize musical and sporting activities for all ages.
The original project (Senior Help) came into being at the end of 2010 and was aimed at providing social, activation and educational (not social) services for seniors as well as other people and groups. The project was later formed by the company of the same name. Company was renamed in 2016 to Pontias s.r.o. by the gradual expansion of the portfolio and target groups.
We also attended EU program iFiscus.
We offer a large portfolio of services for 3 target groups:
Services for companies and municipal
Educational programs commissioned by the state administration and the EU
Individual services for 1-2 persons
We provide:
– Memory training courses
– Lectures on financial literacy and authorship "Theater teaches financial literacy" and  security in relation to financial literacy
– Lecture of computer skills + computer, tablet, and so on
– Different types of exercise for seniors,  programs and workshops on intergenerational solidarity
– Cultural programs, performances of artists, etc.
– Nordic Walking lessons for all generations
– Lectures on healthy lifestyle, psychology, etc.
– Senior days, senior Olympics
– Coaching, Mentoring
– Individual memory training
– Nordic Walking individual lessons
– Individual computer skills training, PC setup, tablet, email, etc.
Contact:
Pontias s.r.o.
(previous Senior Help s.r.o.)
Přípotoční 1528/2
101 00 Praha 10
Office:
Pontias s.r.o.
Nad Primaskou 1179/ 27
101 00 Praha 10
Contact person:
Ing. Hana Čepová
tel: +420 603 852 740
email: cepova(@)pontias.cz